Leah Ryan's FEWW
A Prize for Emerging Women Playwrights
THE 2016 FEWW PLAYWRITING PRIZE IS NOW OPEN!
Beginning November 15th, we will be receiving applications for the 2016 Leah Ryan's FEWW Playwriting Prize. To learn more about the prize and your eligibility, click HERE.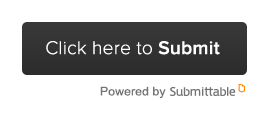 Big News!
We are thrilled to announce that Boo Killebrew is the winner of the sixth annual prize from Leah Ryan's Fund for Emerging Women Writers for her play Miller, Mississippi.
The runners-up for this year's prize were:
Tatiana Suarez Pico for her play FLESH & BLOOD
www.tatianasuarezpico.com

and

Hilary Bettis for her play THE GHOSTS OF LOTE BRAVO
We hope you'll join us for a free public reading in New York City at Primary Stages (307 West 38th Street) on June 2nd at 7:00 p.m. No reservations necessary. Just show up!
Miller, Mississippi is a lurid family drama set against the backdrop of a Civil Rights Era Mississippi. As racial progress pummels forward, we witness one family's downward spiral.
Miller, Mississippi spans from 1960 to 1982. Mildred, Thomas, Becky, John, and Doris are witness to world changing events that affect them in individual and personal ways. As time marches on, they discover that, somehow, they were all poisoned by the hatred and evil that was alive and well during that time. Secrets become revealed, crimes are committed, and redemption is nowhere in sight.
The reading will be directed by Lee Sunday Evans, and we couldn't be more excited to share Ms. Killebrew's powerful play with you all. You won't want to miss it!
About Boo Killebrew
Boo Killebrew is a playwright, actress and co-founder of CollaborationTown Theatre Company. Boo is a Lila Acheson Playwriting Fellow at The Juilliard School, a member of the Primary Stages Writers Group, an alumni of the 2013 Emerging Writers Group at The Public, a recipient of the 2013 NYFA Fellowship, an alumni of TerraNova's Groundbreakers, and an Affiliated Artist and Kitchen Cabinet Member with New Georges. She is a writer for LONGMIRE (A & E, Netflix) and in December of 2014, Boo sold a television pilot, AIM HIGH, to The Sundance Channel. She is the author of four plays in addition to Miller, Mississippi.
A great t-shirt offer and opportunity to support the FEWW
The Interval, a website that features great long-form interviews with some of the theater world's most important women, and Laura Benanti are selling t-shirts with proceeds going to Leah Ryan's FEWW.
The quote comes from Tony Award-winning actor Laura Benanti's interview on The Interval. Go to The Interval to get yours today.
As ever...
With more than $185,000 in donations already, our goal for this year is to reach $200,000. This will help us provide ongoing funding for the Vladimir Grant (providing emergency funds to writers facing a serious illness) and increase our award amount for the playwriting prize.
If you'd like to help us reach our goal, please head on over to the Community Foundations of Hudson Valley website. If you would prefer to send a check, make it out to: The Community Foundations of the Hudson Valley/80 Washington Street/Poughkeepsie, NY 12601. Be sure to put Leah Ryan's FEWW in the memo line.
Thank you for your continued interest in Leah Ryan's FEWW, and we hope to see you on June 2nd!
With warm wishes,
The Leah Ryan Board of Directors
Arlene Avakian, Martha Ayres, Edward Cheetham, Cusi Cram, Dan Gunderman, Peter K. Hirsch, Jennifer Krasinski, Tessa LaNeve, Lorna Peterson, and LB Thompson
Visit Leah Ryan's blog here.
HIGH FIVES ALL AROUND!
Another great review of High Fives from Kate Bell.
Thank you so much to those who attended last Monday's benefit at Joe's Pub, celebrating the 5th year of Leah Ryan's Fund for Emerging Women Writers (FEWW), the announcement of The Vladimir Award, and the 50th anniversary of Leah's birth. The performances of her work by Lisa Kron, Christopher Durang, Julie White, Daphne Rubin-Vega, Jennifer Westfeldt, Danny Mastrogiorgio, and Kate Rigg, along with direction from Leigh Silverman, made the evening an enormous artistic success. It was such a treat to hear her words onstage once again.
Click here for a full recap and photos from the benefit!
The FEWW's Board of Directors thanks you for attending our benefit and for celebrating Leah. Thank you to those who purchased tickets so that others could attend. Thank you for jump starting The Vladimir in private donations and during our live auction. And thank you for your continued support of the annual prize for emerging women playwrights.
There is still time to donate to the Leah Ryan Foundation and build the Vladimir Award.
We high five you in advance for your continued commitment to the FEWW and emerging women writers everywhere.
Sincerely,
Arlene Avakian, Martha Ayres, Edward Cheethum, Cusi Cram, Dan Gunderman, Peter K. Hirsch, Jennifer Krasinski, Tessa LaNeve, Lorna Peterson, and LB Thompson
The Leah Ryan Board of Directors
We are proud to announce that this past November, Leah was the recipient of the Armenian Dramatic Arts Alliance "Armenian Star Award".
The Armenian Star Award is given annually by ADAA to an individual who exemplifies two or more of the following:
Dedication to practicing and/or furthering the arts at a high level;
Professional or artistic achievement in their own field/career;
Commitment to and advocacy on behalf of Armenian arts and artists on an international stage; and
Dedication to public/civic service, particularly to Armenian culture, art and causes.
The award was presented by playwright and ADAA board member Lisa Kirazian at the ADAA's annual awards gala at the Writer's Guild of America in Beverly Hills, CA.
We are so very thrilled Leah was recognized by this important arts organization.
ADAA's mission is "... To Project The Armenian Voice On The World Stage Through The Dramatic Arts Of Theatre And Film."
Photo of Leah by Elizabeth O'Connor.